Skip to content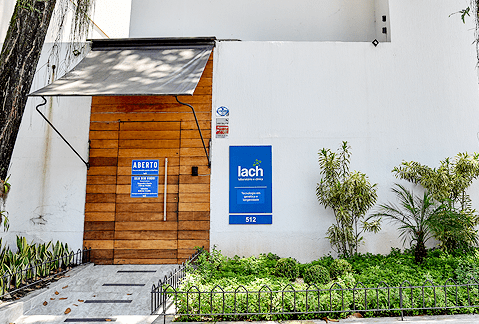 OUR PRIORITY IS TO TAKE GOOD CARE OF YOU.
Founded more than 25 years ago by renowned professionals in Rio de Janeiro, Lach Laboratório has become a reference in Hemostasis, Special Exams, Confirmatory Diagnosis and Individualized Care.
That is why, throughout this period, we have tried to invest in technology, staff training and an infrastructure that enables us to provide all the necessary care, whether in one of our service units or through our home collection team.
All this effort and dedication is a commitment to quality and safety that we have with the health of each patient. We are a solid company that seeks to offer not only health, but also quality of life. For this reason, we count on the experience of highly qualified professionals and the best diagnostic groups in the world.
Currently, Lach has three units. Two of them are located in Jardim Botânico, one of them exclusively dedicated to Covid-19 cases, and a new collection base located in Vila Isabel, in Rio de Janeiro's North Zone.  Our intention is to always be able to offer the best in health benefits to all our patients, employees, collaborators and friends. Welcome to Lach!